List of the latest medieval TV series in 2022 on tv and the best medieval TV series of 2021 & the 2010's. Top medieval TV series to watch on Netflix, Hulu, Amazon Prime, Disney+ & other Streaming services, out on DVD/Blu-ray or on tv right now.
1. Glow & Darkness
In the midst of the struggle between kings, emperors, sultans and popes, "Glow and Darkness" tells, as never before, the intertwined stories of characters such as Saladin, Emperor Barbarossa, Richard the Lionheart, Philip Augustus, Francis of Assisi and Eleanor of Aquitaine, among others. It is the time of the burghs, the fairs, the Provencal literature and the crusades. Everyone who lived at that time achieved fame and honor.
2. Barbarians
Torn between the mighty empire that raised him and his own tribal people, a Roman officer's conflicted allegiances lead to an epic historical clash.
3. The Letter for the King
Tiuri, a teenage squire, answers a call for help that sends him on a perilous mission across the three kingdoms to deliver a secret letter to the King.
4. Cursed
A teenage sorceress named Nimue encounters a young Arthur on her quest to find a powerful and ancient sword.
5. The Spanish Princess
Spanish princess Catherine of Aragon navigates the royal lineage of England with an eye on the throne.
6. The Witcher
The Witcher is a fantasy drama web television series created by Lauren Schmidt Hissrich for Netflix. It is based on the book series of the same name by Polish writer Andrzej Sapkowski. The Witcher follows the story of Geralt of Rivia, a solitary monster hunter, who struggles to find his place in a world where people often prove more wicked than monsters and beasts. But when destiny hurtles him toward a powerful sorceress, and a young princess with a special gift, the three must learn to navigate independently the increasingly volatile Continent.
7. Britannia
In 43 AD, the Roman Army – determined and terrified in equal measure – returns to crush the Celtic heart of Britannia – a mysterious land ruled by warrior women and powerful druids who can channel the powerful forces of the underworld. Or so they say.
8. Knightfall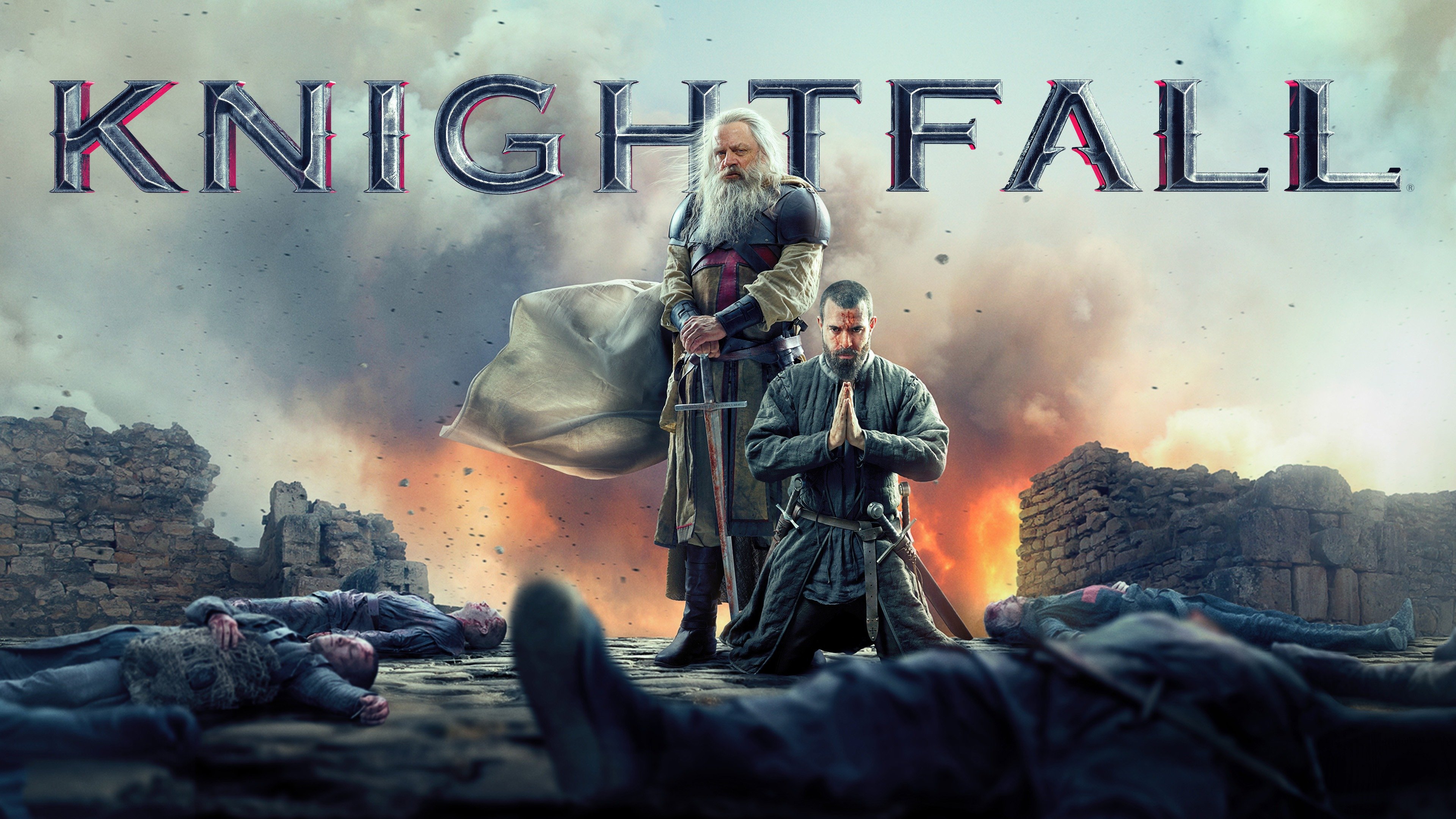 9. Deus Salve O Rei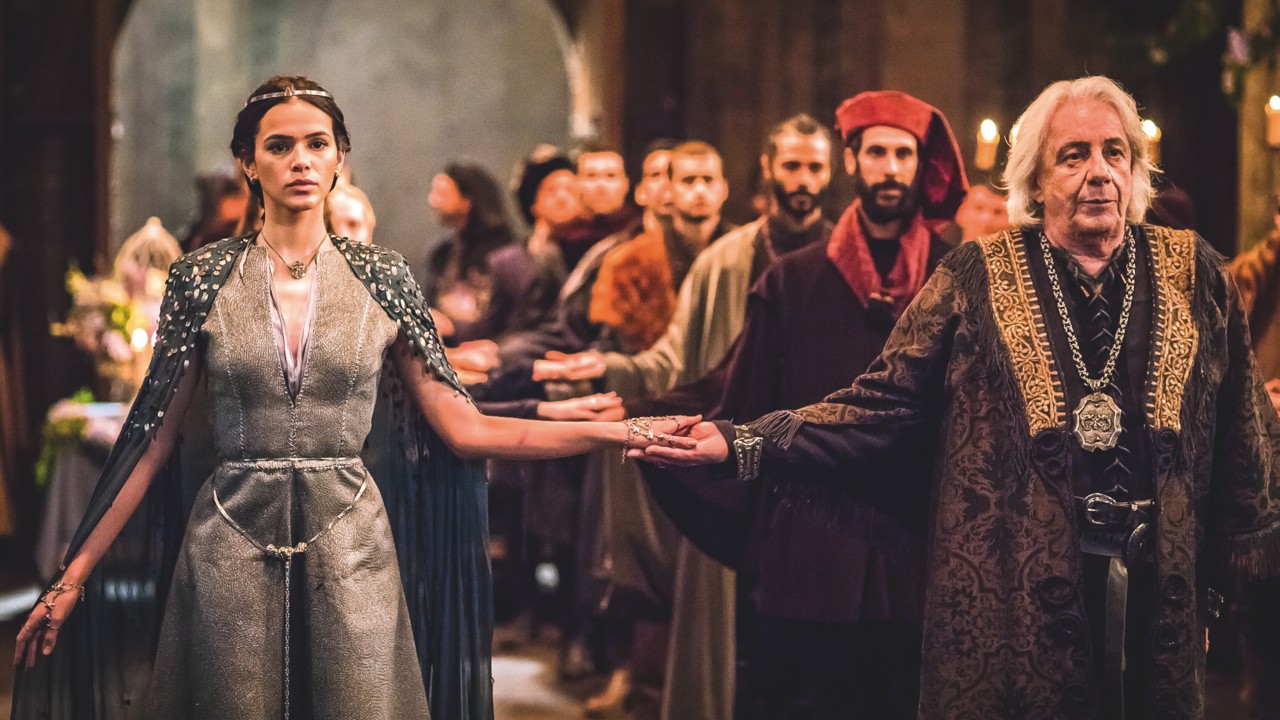 Afonso is the fair crown prince of Montemor who is in love with plebeian Amália, of Artena, which makes him abdicate of the throne, giving the position to his irresponsible brother Rodolfo, what makes even more fragile the relations between the two kingdoms. This will enable pampered Princess Catarina, daughter of wise and benevolent King Augusto, of Artena, to expand her ambitious plans at Montemor.
10. Miracle Workers
The first season of anthology series 'Miracle Workers' will be a Heaven-set workplace comedy based on Simon Rich's book "What in God's Name", starring Daniel Radcliffe, Steve Buscemi, Geraldine Viswanathan, and Karan Soni. Radcliffe will play Craig, a low-level angel responsible for handling all of humanity's prayers, and Steve Buscemi will play Craig's boss God, who has pretty much checked out and is ready to move on to his next project. To prevent Earth's destruction, Craig and fellow angel Eliza (Geraldine Viswanathan) must answer a seemingly unanswerable prayer: help two humans fall in love. 'Miracle Workers' is created by 'Man Seeking Woman' creator Simon Rich and executive produced by Lorne Michaels and Andrew Singer of Michaels' Broadway Video, Simon Rich, Daniel Radcliffe, and Steve Buscemi. Broadway Video produces the series in association with Turner's Studio T.
11. Disenchantment
Princess Tiabeanie, 'Bean', is about to be married to Prince Merkimer. It is an arranged marriage and Bean isn't too happy about it. She is fun loving and free spirited and marriage is the last thing she wants to preoccupy herself with. Then she meets Luci, a demon, and Elfo, an elf, and things get rather exciting, and dangerous.
12. Troy: Fall of a City
Based loosely on Homers ancient Greek epic poem 'Iliad', Troy: Fall of a City tells the story of the 10 year siege of the ancient city of Troy by the Greeks, after Paris, the young prince of Troy falls in love with the wife of a Greek king and elopes with her.
13. Vikings
The adventures of a Ragnar Lothbrok: the greatest hero of his age. The series tells the saga of Ragnar's band of Viking brothers and his family as he rises to become King of the Viking tribes. As well as being a fearless warrior, Ragnar embodies the Norse traditions of devotion to the gods: legend has it that he was a direct descendant of Odin, the god of war and warriors.
Source: thevore.